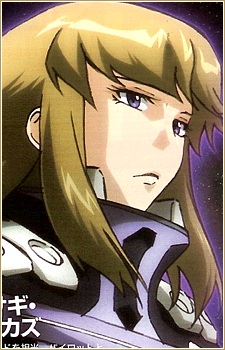 Kei Kugimiya is a "Prince," one of the genetically engineered children raised to operate armed robots called "AHSMB" (Advanced High Standard Multipurpose Battle Device). She along with the rest of Team Rabbits recently graduated from a school in an academic city called Grandzehle.
Personality
Edit
Unlike most of her fellow members of Team Rabbits, Kei is fierce and focused. She keeps her cool whenever most of her friends are frustrated or impatient. However, when she is emotional, Kei displays a great amount of honesty, like when she speaks with Izuru about what they really are if only weapons and not people. Kei also cares for Tamaki and Izuru like they were family, and cheers for them when they at times face peril or a difficult obstacle.
Relationships
Edit
Izuru

She has a romantic interesrt Izuru although he doesn't directly display, he cares about her too.
Community content is available under
CC-BY-SA
unless otherwise noted.